Chart-Topping Folk Performer Mara Levine, whose latest album Facets Of Folk hit #1 on the Folk Alliance International Folk DJ charts and had nine songs featured among the Top 20, has announced that she has signed a deal with renowned TN-based label Bell Buckle Records. According to Levine, this new partnership was the "logical next step in the evolution of my career".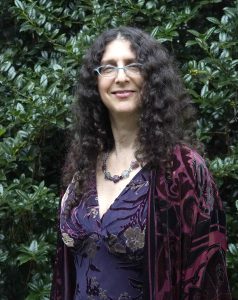 The New Jersey-based independent artist, who was hailed as "the new standard bearer for folk music" by the Midwest Record, says that her goal in joining Bell Buckle's family of artists is twofold – to help her reach a wider audience with her music, while also exploring other genres and diversifying her style.
"After working independently for many years, I'm so excited for this opportunity", said Levine. "Bell Buckle Records is the perfect team to assist me with getting my music out to a much broader audience. I am deeply rooted in folk music, however the past few years I've been studying and doing some performing and recording in the bluegrass genre. I love that Bell Buckle embraces multiple genres and, under their mentorship and support, I can see myself growing musically and working on projects that cross over between folk and bluegrass."
Bell Buckle Records, which is also home to such esteemed artists as Jakob's Ferry Stragglers, Crandall Creek, singer-songwriter Daniel Crabtree and many more, is owned by veteran roots recording artist Valerie Smith. Located in the historic town of Bell Buckle, Tennessee, the label provides full marketing, video production, photography, promotion and social media support to its clients, as well as digital music servicing and artist development. Smith is known in the industry as a creative entity who thinks outside the box and recognizes that no two artists are the same.
"I'm excited to be adding such an established folk/grassicana artist to our roster at Bell Buckle Records", said Smith. "I believe that Mara will add depth to our talent base and catalog offering for our customers and radio DJs. Mara is definitely someone that I have been looking forward to working with. Her voice is unique, her recordings are beautiful and her talent as a musician is undeniable. I look forward to seeing what she has coming next and I am excited that it will be with Bell Buckle Records."
For more information about Mara Levine, visit www.maralevine.com